Stainless steel flatware set and bone china plates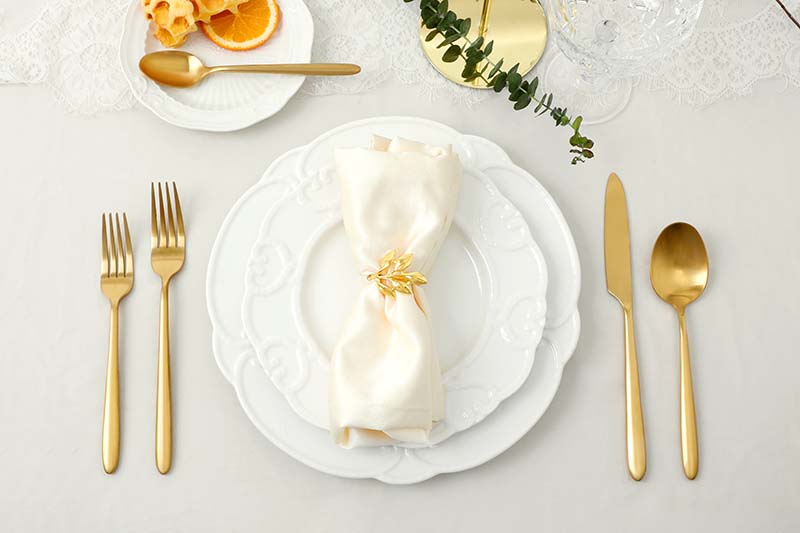 It is often said that "details determine success or failure". When a conscientious person always does something, he has to do everything. People who love life know how to operate with heart in all fields of life. People often only know how to envy others, but they don't know how to grasp the details of their own lives.
Stainless steel flatware set and bone china plates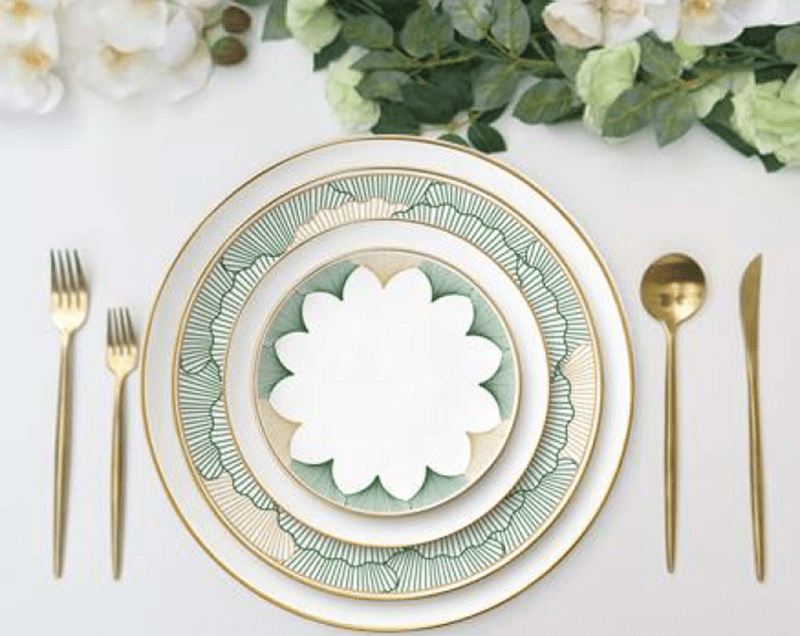 Tableware is a vessel for holding food. It has various materials and uses. With the improvement of the general living standards of residents, this object, which was originally intended to be practical, gradually became decorative. Not only beautify the dining table and food, but also beautify your home environment.
Gold rimmed bone china plates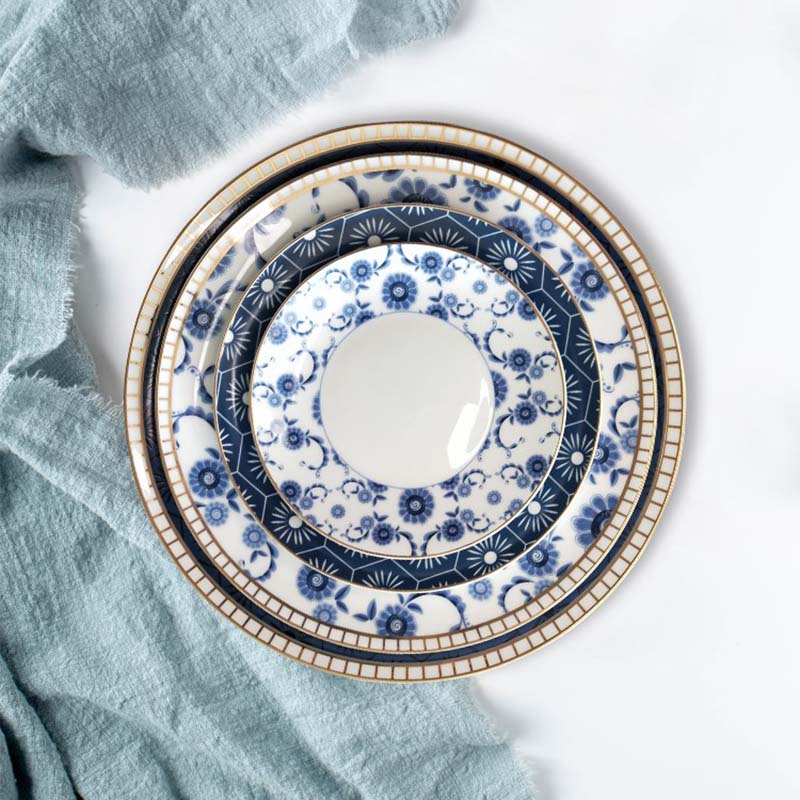 Tableware design styles are diverse, not only with a variety of different foods, but also represent the symbols of a certain regional food culture. Whether it's Western-style knives and forks, whether it's clear porcelain or transparent wine glasses… Let's have more affection in daily diet.
Gold rimmed glass plates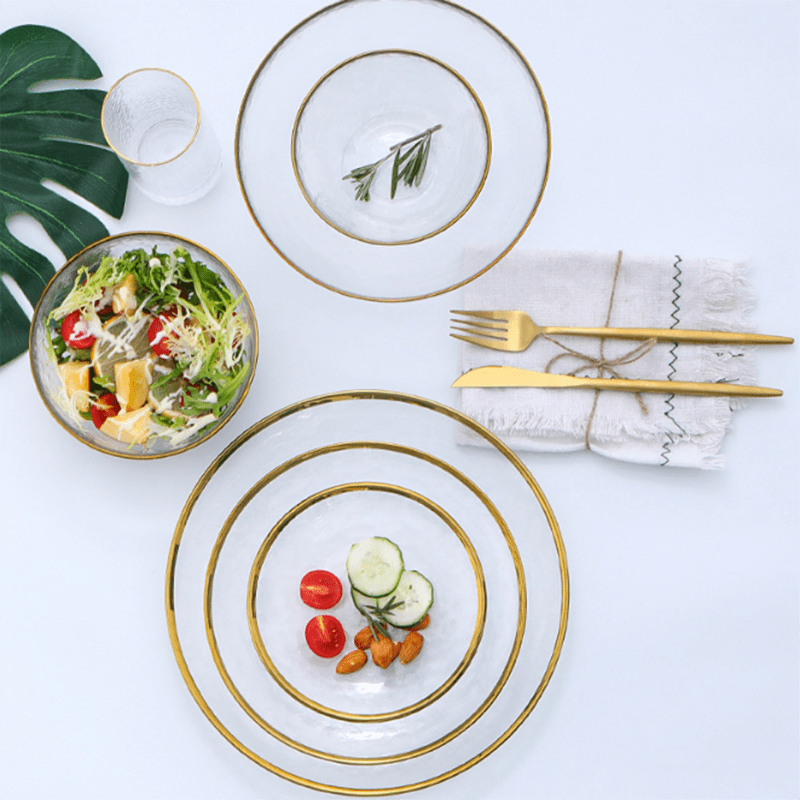 In this issue, we specially recommend several groups of tableware of different styles that make the food more delicious. Only love and food can't be let down. Use beautiful tableware to hold delicious food, and express your attitude towards life with a good mood.
Wine glass cup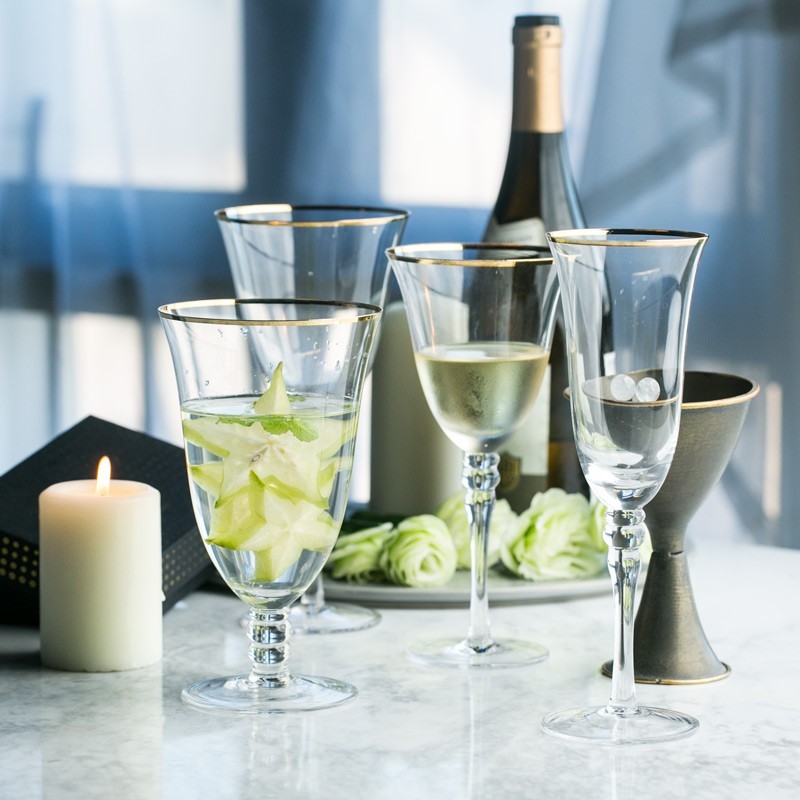 ---
Post time: Aug-04-2022