Hand Forged Gold Hexagon Stainless Steel Silverware Set
Product Detail
Product Tags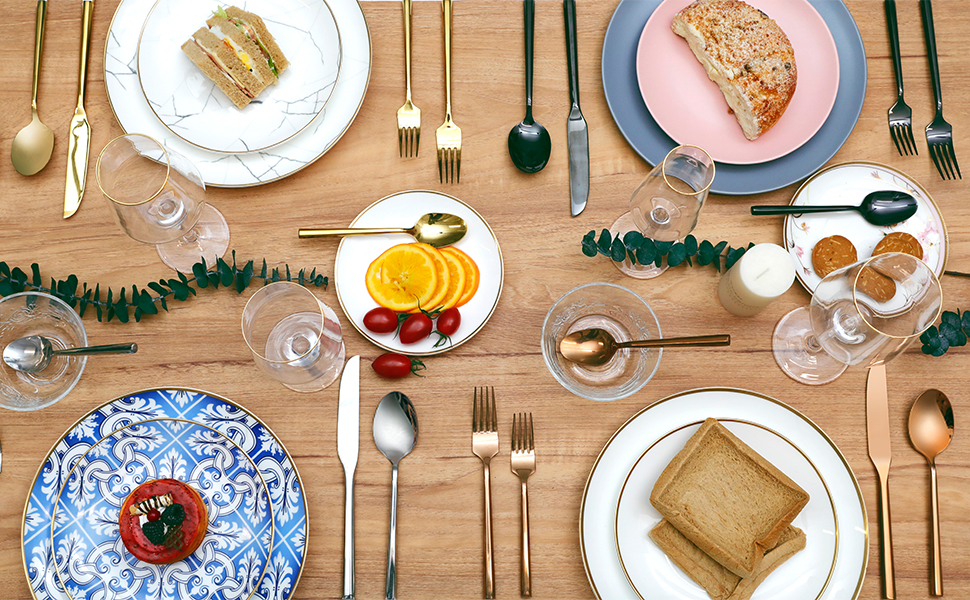 Exquisite cutlery can provide quality of life and make dining more pleasant. We mainly produce high-end hand forged cutlery sets.In terms of color, there are generally silver,gold, black and rose gold.Other colors can also be customized.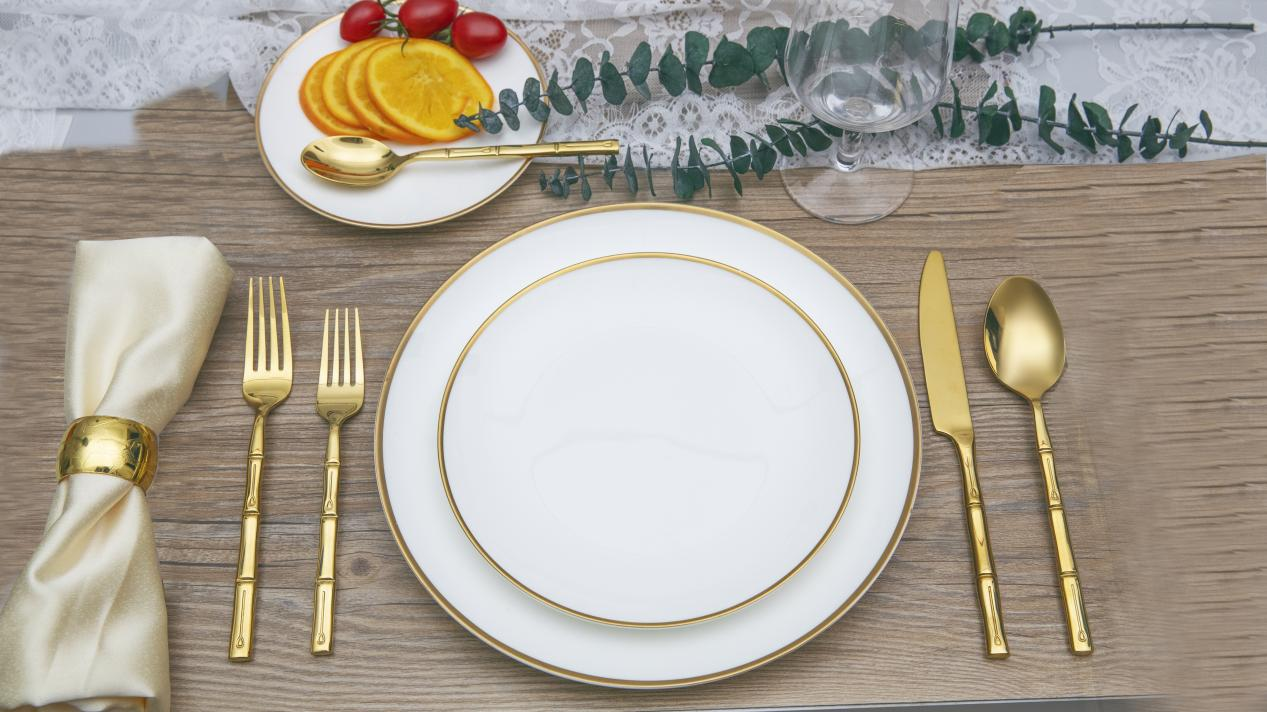 Hexagonal flatware is one of our main products.It mainly includes dinner knife,dinner spoon,dinner fork,salad fork,tea spoon.Specific parameters are as follows.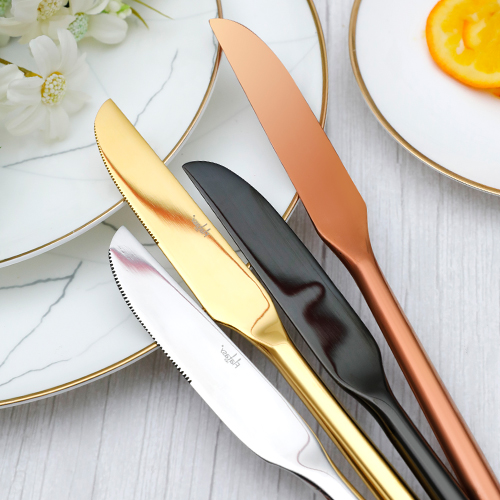 The material of the knife is harder and can meet the needs of cutting all kinds of food in daily life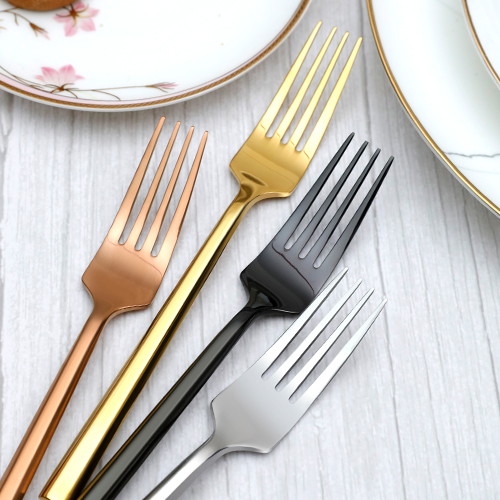 Constructed by high quality stainless steel, never bend easily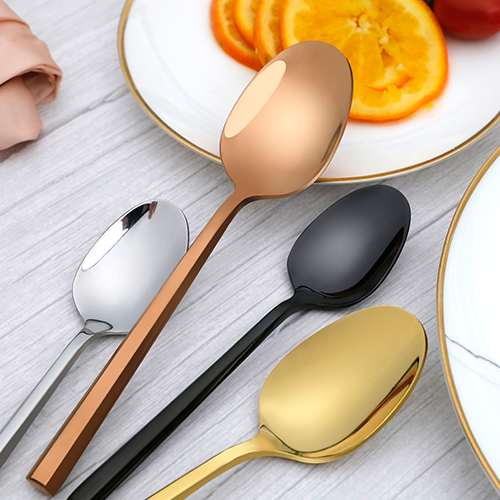 Hand forged, mirror polish for the smooth edge without rough spots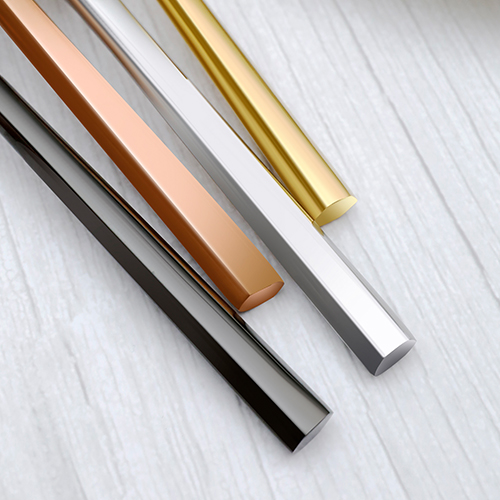 Thick handle and unique design, enjoy the comfortable use on our silverware set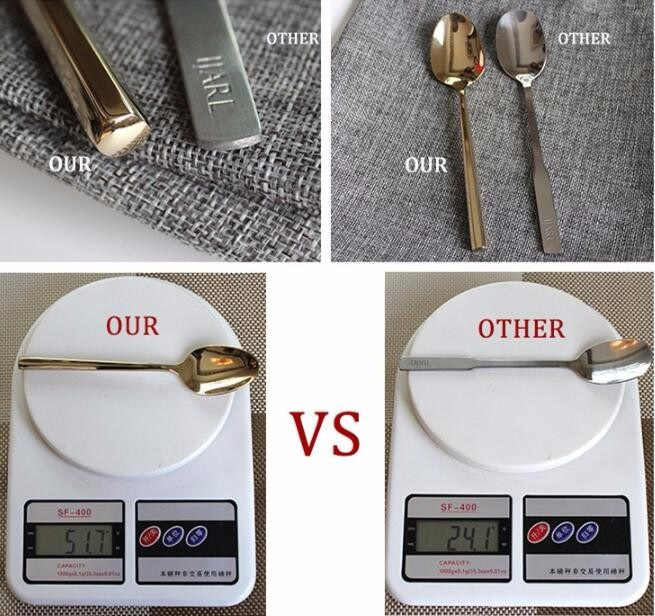 The material used in our flatware is very thick stainless steel plate, especially the handle is very thick. The weight is also much heavier than ordinary thin plate flatware, which makes our flatware feel good and more convenient to use. At the same time, it is also more beautiful and generous.
You May Also Like These Flatware Sets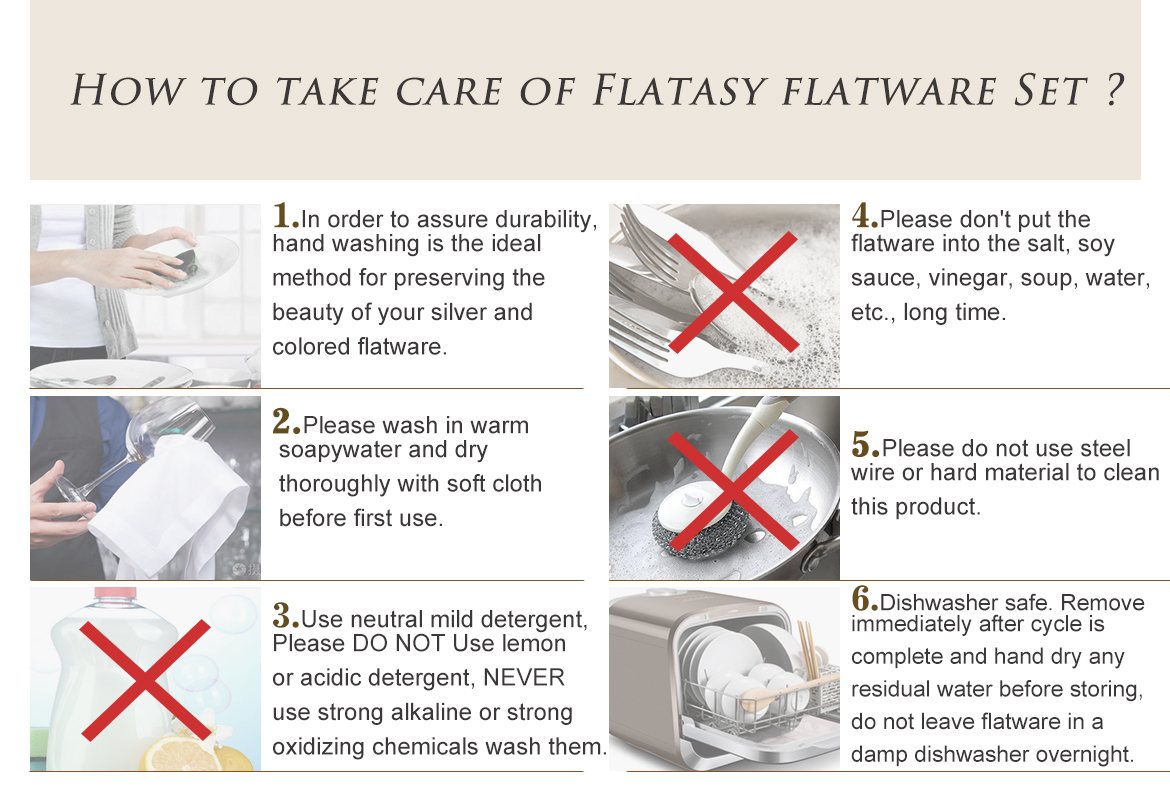 They can be used and kept for a long time. We have 6 suggestions for use and preservation:
1.In order to assure durability,hand washing is the ideal method for preserving the beauty of your silver and colored flatware.
2.Please wash in warm soapywater and dry thoroughly with soft cloth before first use.
3.Use neutral mild detergent,Please do not use lemon or acidic detergent,Never use strong alkaline or strong oxidizing chemicals wash them.
4.Please don't put the flatware into the salt,soy sauce,vinegar,soup,water,etc.,long time.
5.Please do not use steel wire or hard material to clean this product.
6.Dishwasher safe.Remove immediately after cycle is complete and hand dry any residual water befor storing,do not leave flatware in a damp dishwasher overnight.
---
---