Luxury 1810 Stainless Steel Flatware Matte Gold Silverware Set
Product Detail
Product Tags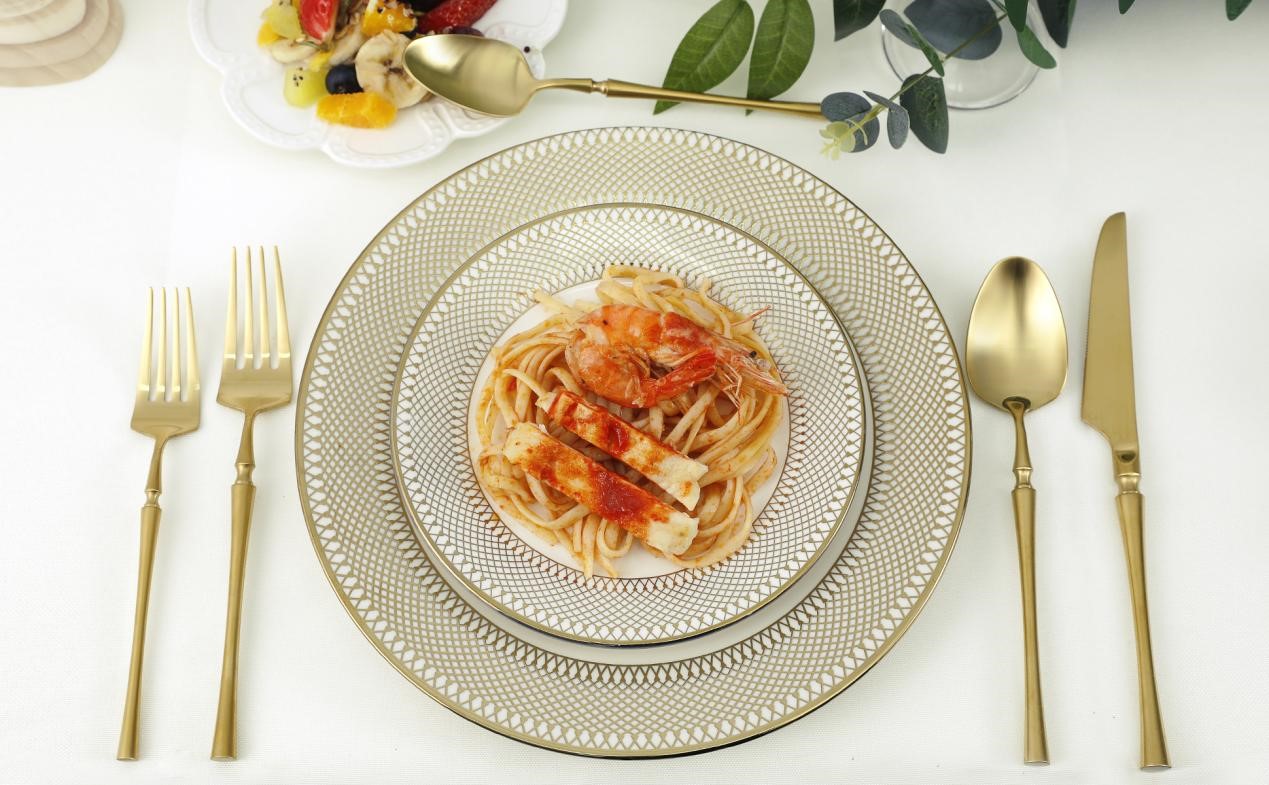 The biggest feature of this flatware set is the design on the handle. The unique shape makes the flatware look more shiny and elegant. Stainless steel cutlery sets Inclued: Dinner Knife, Dinner fork, Dinner spoon, Salad fork, Tea spoon.
It is often used in weddings, hotels, parties, homes and restaurants. Simple and generous style can match most other tableware perfectly.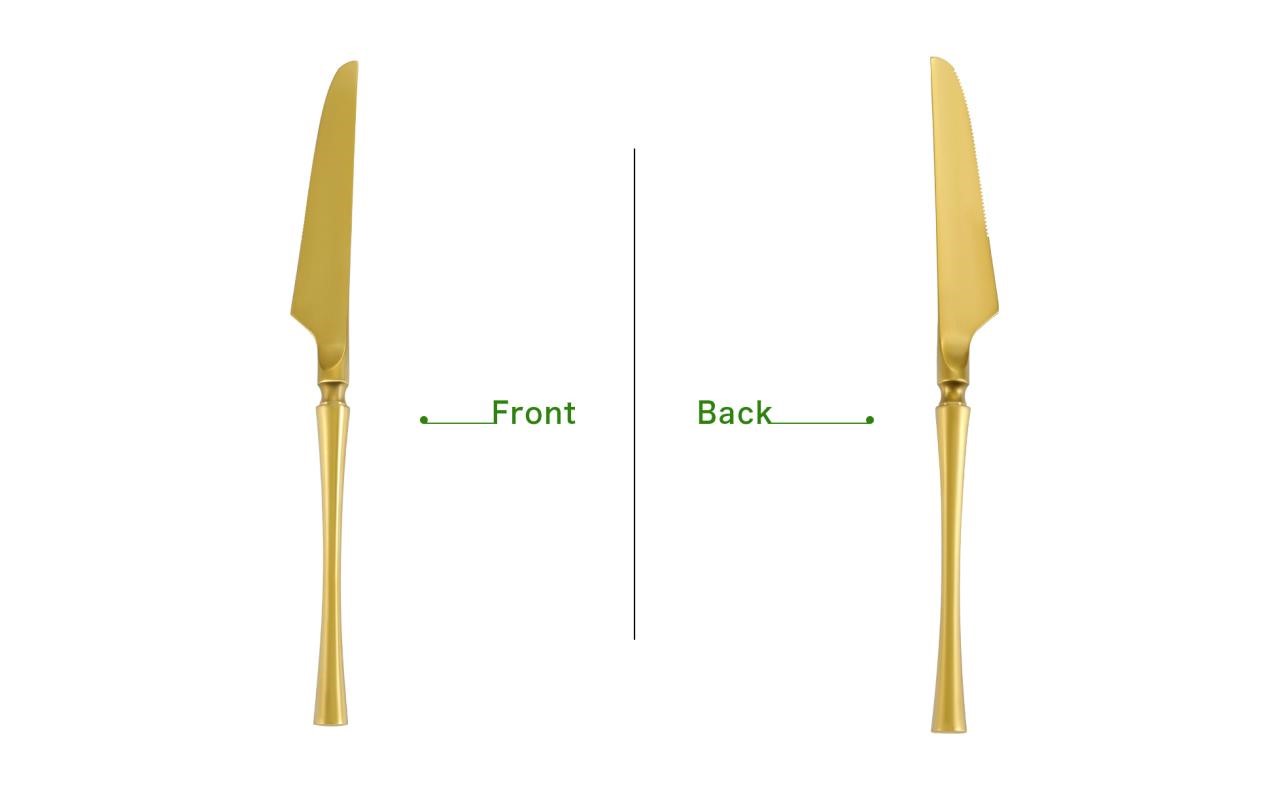 The front and back of the handle are the same shape, which is very comfortable to grip.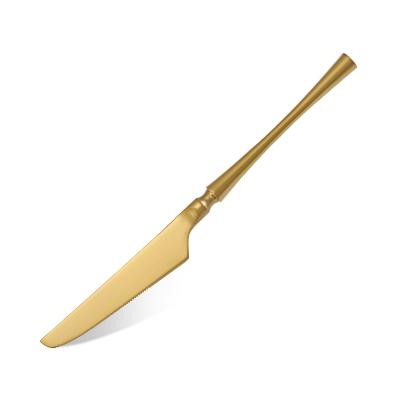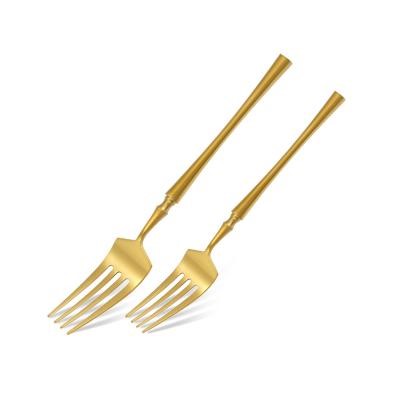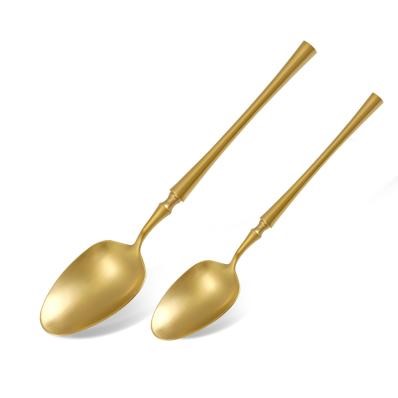 It is forged by hand. The handle of this flatware is thick and not easy to deform. The shiny finish makes the whole blade full of texture.
Stainless steel material, very strong and not easy to bend. Dishwasher safe.
Hand and machine polished, very smooth, no scratches and other defects.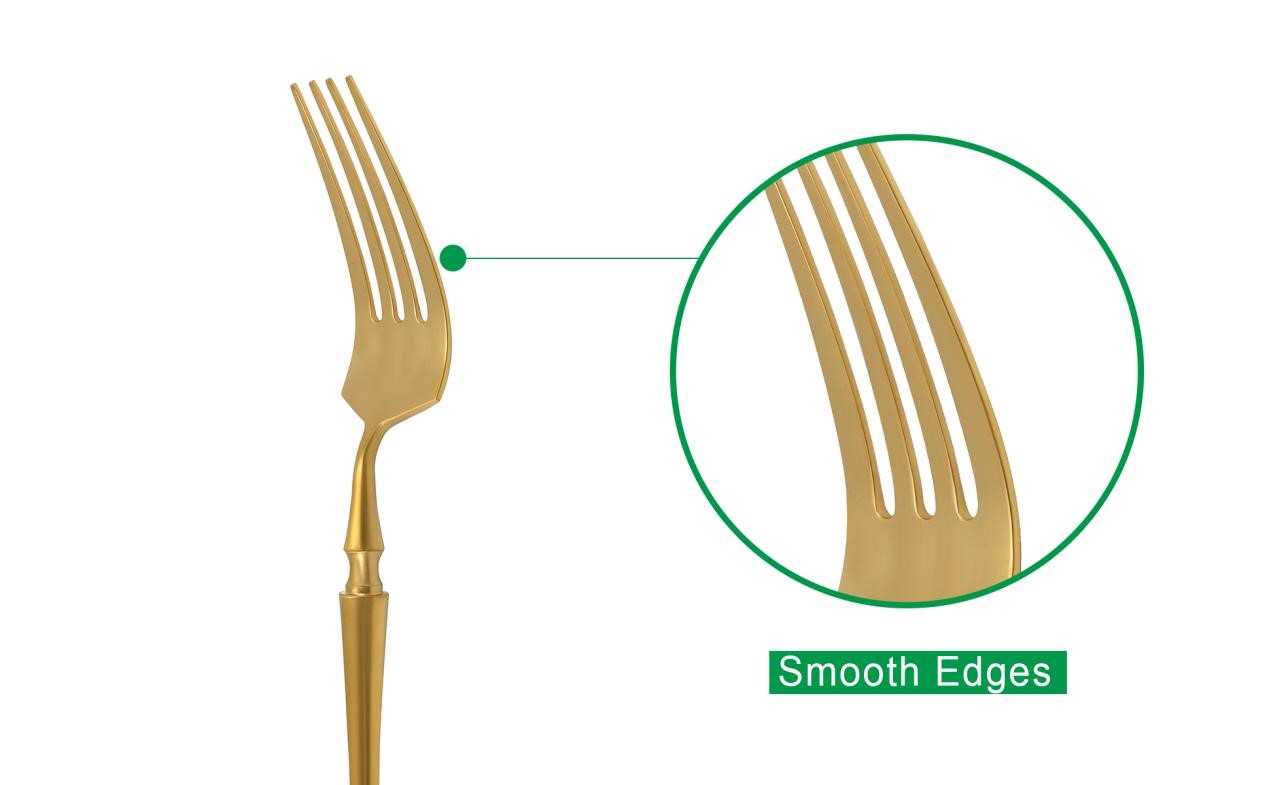 The flatware is forged and shaped by hand, which is full of texture. Hand polishing and machine polishing process make flatware smooth. Even the fork teeth, which are difficult to handle, are finely polished to be integrated without defects.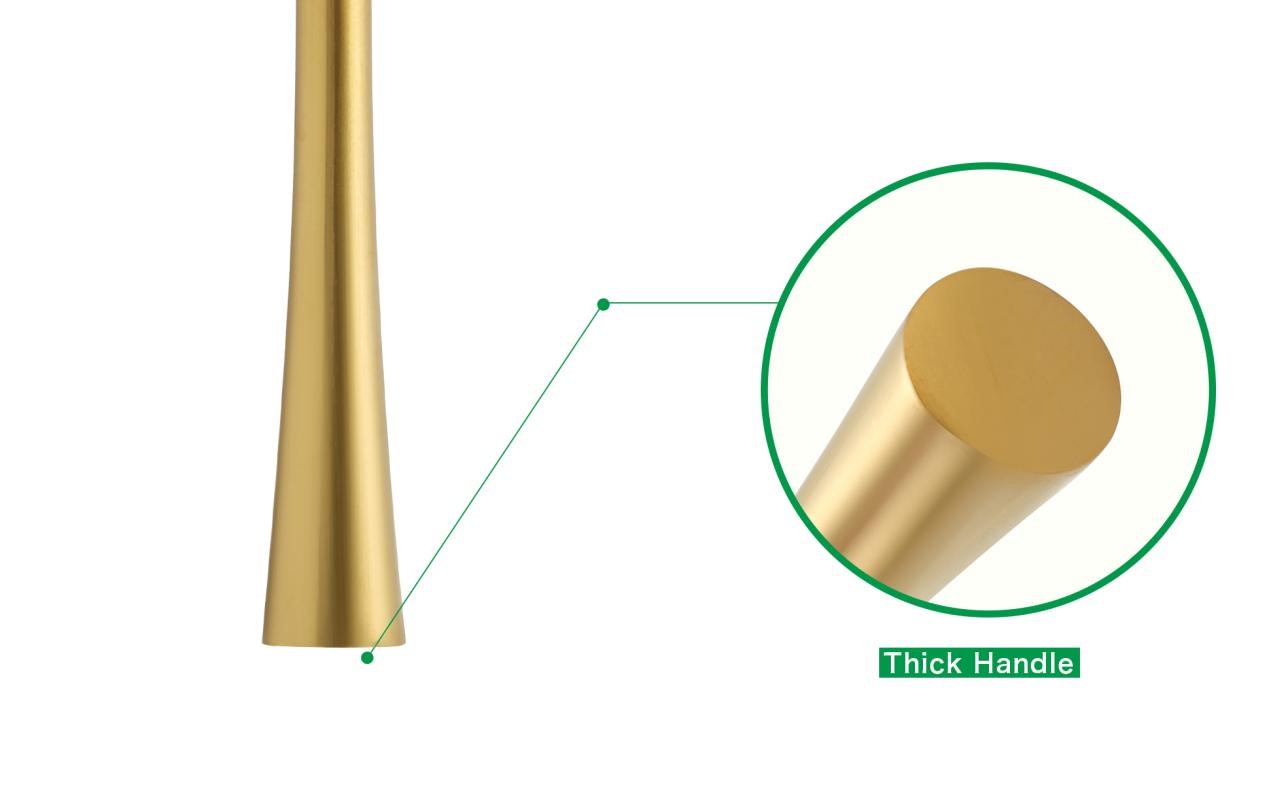 The handle is very thick. The materials of each flatware are accurately distributed, and the weight is appropriate. It will not be too light or too heavy. Ensure that all flatware is very comfortable to use.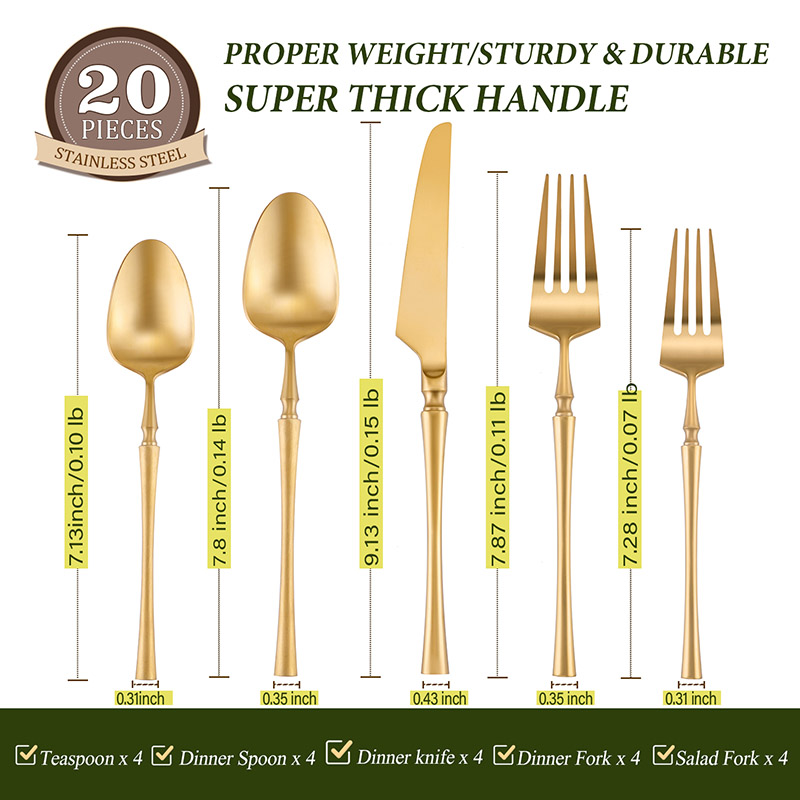 This flatware is one of our best selling products. Mainly selling dinner knife, dinner spoon, dinner fork, salad fork, tea spoon. The detailed product parameters are shown in the table below.
Item No.

Product

Weight/g

Length/mm

Thickness/mm

LO-0007

Dinner Knife

70.5

225

10

Dinner Fork

54.6

200

9

Dinner Spoon

67.3

199

9

Dessert Fork

33.5

182

7

Dessert Spoon

42.3

178

7

Dessert Knife

48.2

203

9

Butter Knife

24.2

163

7

Soup Spoon

66.9

186

10

Teaspoon

25.2

144

7

Coffee Spoon

25.1

130

5

Ice Spoon

38.2

205

7

Small Fork

22.6

145

7

Fruit Fork

20.5

144

7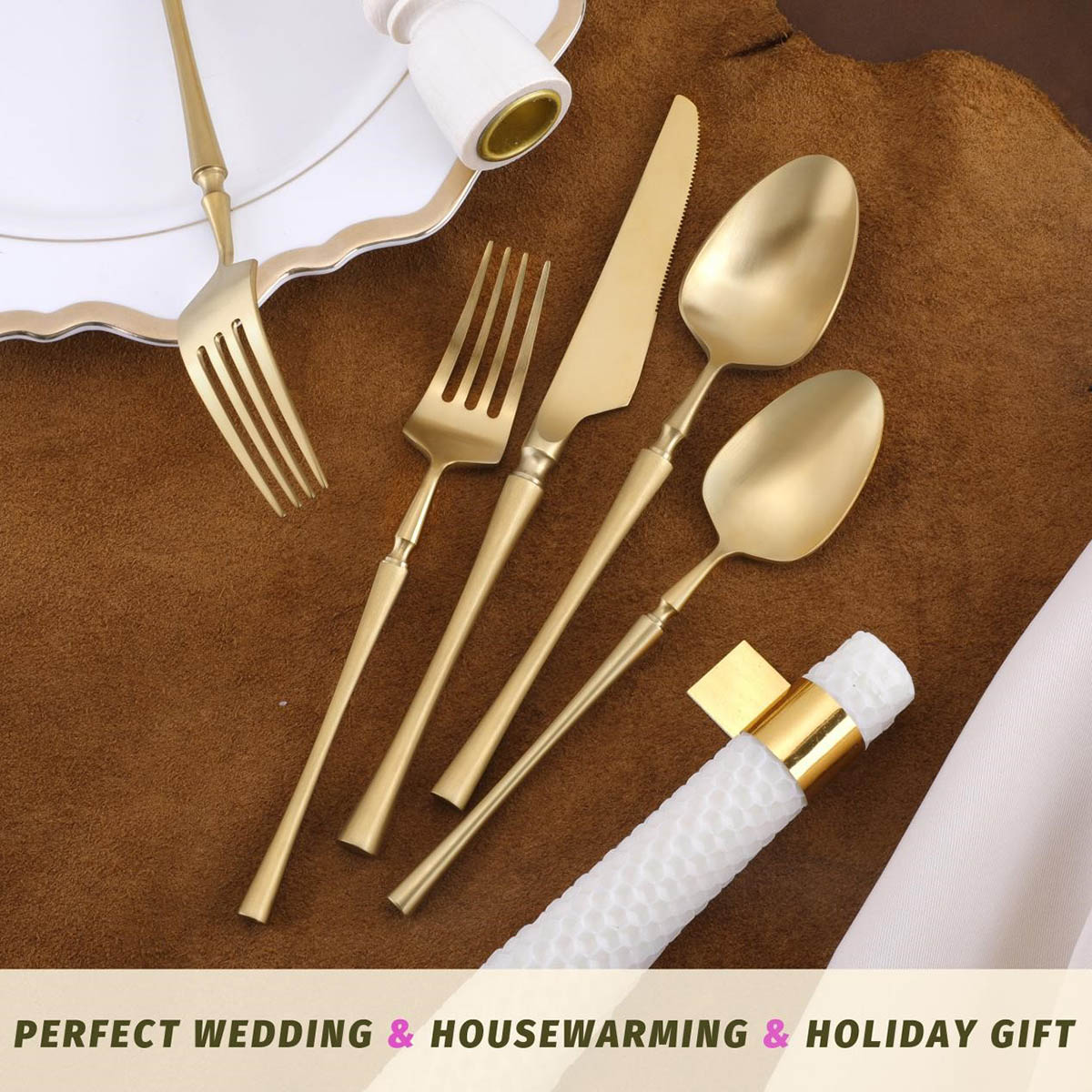 A set of exquisite flatware can improve the quality of life, make people eat more happily and enjoy life. Perfect for weddings, parties, outdoor picnics, restaurants, hotels and families. In addition, we can also customize a beautiful gift box and give it as a gift to relatives and friends, which is also a very good choice.
You May Also Like These Flatware Sets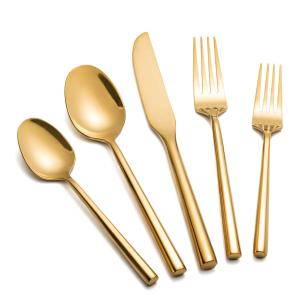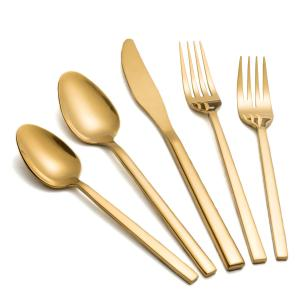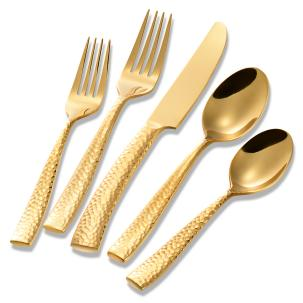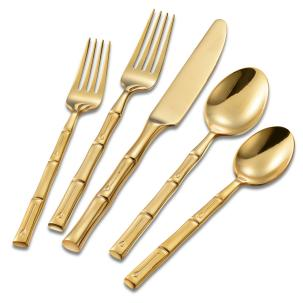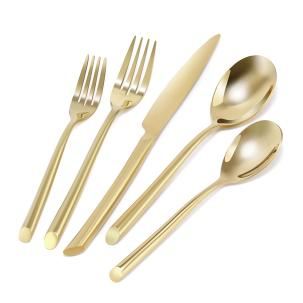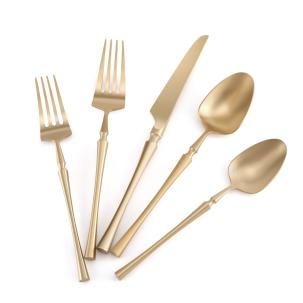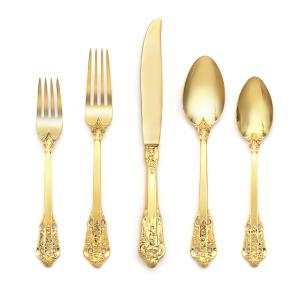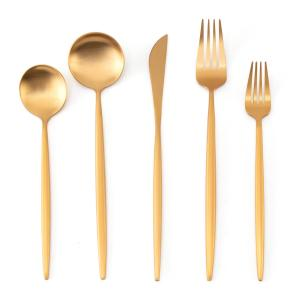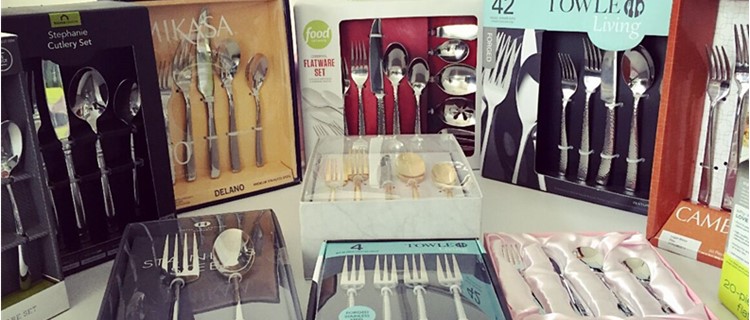 Generally speaking, our flatware is wrapped in bubble bags, which can prevent collision and scratch, and then put it into cartons. If the customer needs to customize the color box, we also support customization. Color box, wooden box, instruction manual, trademark and so on can be customized.
---
Previous:
Hot Selling Stainless Steel Rose Gold Cutlery Set Knife Fork and Spoon for Hotel Party Wedding
---